ADHESIVES
Woodworking & Packaging
NAA Ltd have been supplying adhesives to customers in Ireland for over 30 years.
The adhesives we offer can be categorised into two main divisions :
Woodworking (Woodworking & Construction)
Packaging (Pharma, Healthcare, Food & Telecoms Sectors)
Over the years, we have built up a range of core stock products which can be viewed below. We have also included data sheets for every product we stock for your convenience.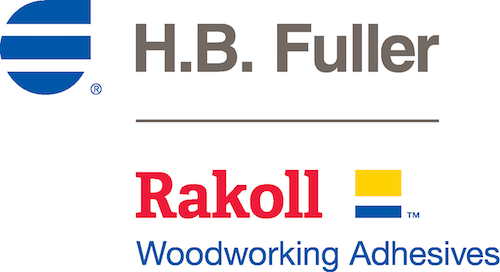 PACKAGING ADHESIVES
ADVANTRA® Packaging Adhesives
ADVANTRA® packaging adhesives are raising adhesive standards to a higher level. From case and carton sealing to tray forming and more, multi-purpose ADVANTRA® packaging adhesives are proving their value in a wide range of packaging applications.
ADVANTRA® adhesives provide superior performance at the lowest overall adhesive cost of any hot melt on the market today.

View more on the H.B. Fuller website.
Advantra
Advantra® Packaging Hot Melt Adhesives offer you the ultimate in performance. Our reliable products ensure superior bonding, pot stability, clean machining and lowest total cost of ownership. Even at extremely high or low temperatures, the Advantra®packaging hot melt adhesive line offers the sealing advantage you need.
Simply The Best
Advantra® Packaging Adhesives are the leading high performance packaging adhesives in the world. Our low and high temperature adhesives offer exceptionally clean delivery and unmatched bonding that translate to substantial savings for you. Experience the Advantra® brand advantages.
Advantages of Advantra®
Advantra® Adhesives clean consistent machining reduces maintenance, repair and parts replacement.
Stronger bonds with less adhesive achieve greater mileage.
Adhesive performance from -40°F to 165°F on a broad array of substrates, makes Advantra® Hot Melt the only adhesive you need across multiple lines.
WOODWORKING
RAKOLL® Woodworking Adhesives
Under the RAKOLL® brand name, H.B. Fuller sells woodworking adhesives for many different applications world-wide.
RAKOLL® woodworking adhesives are an extensive line of emulsion, hot melt and membrane press adhesives for a full range of woodworking applications. 
Hot melt adhesives are perfect for bonding straight edges, soft forming, postforming, profile wrapping and more. Emulsion adhesives are excellent for sheet and veneer applications, solid wood, assembly, adhesives for waterproof bonding and more.
Our membrane press adhesives are Polyurethane based emulsion adhesives for membrane press bonding.
The RAKOLL® woodworking adhesives company was originally founded in 1865 in Germany and was acquired by H.B. Fuller in 1982. Over a century of experience, and a commitment to continuous research and innovation have made RAKOLL® woodworking adhesives one of the most trusted names in woodworking adhesives in Europe and all over the world.
For more information about this product line, visit RAKOLL.
There is a RAKOLL® woodworking adhesives product for virtually every woodworking application. To see the variety of applications RAKOLL® adhesives can be used in please click here.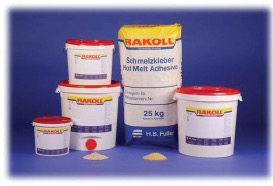 Emulsion Adhesives
For sheet and veneer applications, solid wood, assembly, adhesives for waterproof bonding, etc. Emulsion adhesives usually polyvinyl acetate (PVAC) based or as PVAC copolymerizate.
H.B. Fuller operates its own polymerization lines at several European locations.
Hot Melt Adhesives
Hot melt adhesives for bonding a wide range of materials at straight edges, softforming, postforming, profile wrapping, etc.
Hot melt adhesives are based on all common raw material components such as EVA, polyamide, polyolefins and polyurethane and are available as filled or unfilled systems.
Membrane Press Adhesives
Polyurethane based emulsion adhesives for membrane press bonding.
RAKOLL® woodworking adhesives give you the peace of mind of many years' experience and the innovative power of continuous research and development.
For further enquires please contact our office on 01-4600064.