As a pioneer of Push to open Silent technology, Hettich have added numerous new features to the second product generation. As a result, Push to open Silent provides the same convenience as electromechanical opening systems Soft closing is becoming standard in modern furniture trends.
At the same time, handle-free furniture design is increasing in popularity worldwide. The newest product generation of push to open silent combines both in an ideal way.
The new push to open silent ensure perfect opening and closing performance for all the different drawer types within the Hettich range.
Benefits of this new system include the ability to open the drawer as normal too.
Watch the technical briefing video from Hettich on how this new system operates: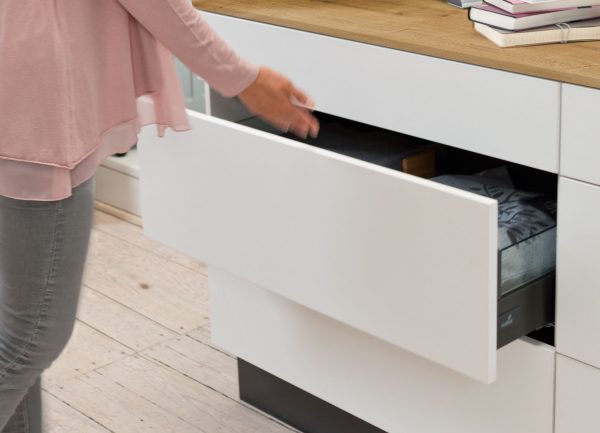 Push to open Silent is suitable for AvanTech, ArciTech and InnoTech drawers as well as for Actro 5D and Quadro 4D runners for wooden drawers. The runners are installed quickly and without the need for tools.
The new Push to open Silent product generation provides a viable alternative to electromechanical systems as it leaves no margin of doubt in terms of user friendly convenience and is way ahead under economic and ecological aspects.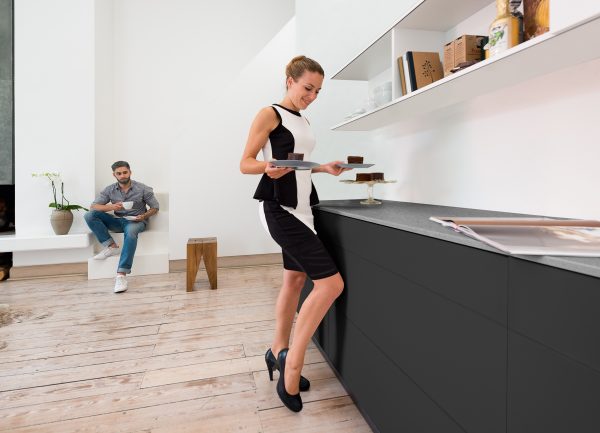 If you have any comments or thoughts you would like to share, be sure to let us know in the comments.
Call us at 01-4600064 or email us on sales@naa.ie with any questions you may have.