There has seemingly never been a better time to launch sustainable, eco-friendly products. Consumers, particularly Millennial's, increasingly say they want brands that embrace purpose and sustainability. Humans are creatures of habit and many behaviours, such as how we commute to work, what we buy, what we eat, and how we dispose of products and packaging, are part of our regular routines. Often the key to spreading sustainable consumer behaviours is to first break bad habits and then encourage good ones.

This is why Rubio Monocoat has built a brand and a product that is green and completely eco-friendly. Rubio have created a one coat finishing oil that is at 0% VOC.
What is VOC?
VOC is an abbreviation for 'Volatile Organic Compounds' and these are substances that evaporate into the air when applying some alternative oils that are on the market.
Excessive contact with VOCs can cause a range of health problems such as allergic reactions, breathing problems and eye problems. Furthermore, they affect the ozone layer and increase the greenhouse effect.
Judging by the aforementioned, it is no wonder why many countries have decided to bring in legislative laws to try and curtail emissions. Irelands climate action plan is the perfect example of a country taking drastic steps to create a long-term strategy to reduce emissions.
Rubio was ahead of the curve from the outset.
Rubio: A Brief History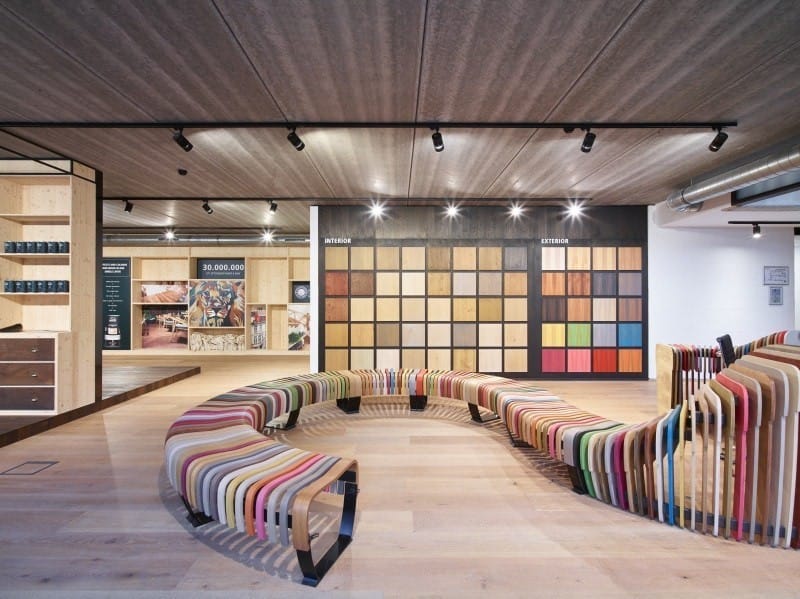 Rubio was established in 1906 in Belgium, first as a mastic manufacturer but by 1962 they realised that their real passion was for wood protection products. The incorporation of constant growth aligned with a superior level of service and performance; Rubio was consistently on its way to be an impressive success story.
In 2016, the most recent indicator that we are going to see more and more of Rubio was their development of a brand-new factory in Belgium. This enables Rubio to carry significantly more stock, manufacturer at a quicker pace, and deliver more effectively and efficiently.
The supply chain has truly benefited from this acquisition and has catapulted Rubio to branches on every continent.
The 7 Pillars of Rubio
Rubio is the go-to brand when it comes to high quality and environmentally friendly protection of wood. Its portfolio covers preparation, application and of course maintenance (which is arguably the most important stage).
We can break their unique characteristics and selling points down into 7 pillars:
Durable Protection: The molecular binding creates a durable, long lasting protection. To fully obtain this molecular binding, it is critical that each individual using these products respects and understands the reaction times. The better the fibres are bonded, the stronger the protection will be.
One Single Layer: Unlike so many oils on the market, which could take several coats, Rubio colours and protects the wood in one single layer. Once the fibres are bonded with the oil, the wood does not absorb any surplus product, which makes a second layer superfluous.
No Overlaps: Once all free cellulose fibres are bonded, no surplus product will be needed or accepted by the wood. This eliminates the possibility of overlaps or starting marks.
Easy to Maintain: Surfaces treated with Rubio oil are very easy to maintain along with the removal of scratches, or damaged areas. Just simply sand back the damaged area and reapply the Rubio Oil.
Natural Ingredients: Rubio does not contain any water or solvents and is based on natural ingredients. This means that the product is exceptionally environmentally friendly and can be used by both trade, and end users, in enclosed environments (home or workshop) without the fear of inhaling potentially harmful fumes.
Unique Colours: The unique Rubio oil pigment technology allows an intense and deep colouring in one single layer, without compromising that natural look and feel of the wood. Rubio has 40 standard colours, as you can see below, but you have the possibility to create many more by mixing, matching and experimenting.
All Wood Types: Rubio Oil can be used on almost all wood types, furniture, and flooring. In my opinion it looks better on solid, raw wood such as Oak, Ash or Walnut but you can also use it on Veneer or MDF.
The Simple Processes of Rubio
The process of gaining that superb finish with Rubio is exceptionally straight forward and can be broken down into three very simple stages:
Preparation - Area must be sanded to 120 grit and for best results you must ensure all surfaces are clean after sanding which must include a quick vacuum as the dust particles that could get caught in the oil upon application.
Application - Carefully mix the two components of Rubio 2C Oil (1 to 2 minutes) with a ratio of approximately 3 units of A (Oil) to 1-unit B (Accelerator). It is vitally important that the A and B part is not all mixed together if you plan on only using some of the tin and not all of it (part B is a hardener which will result in the inability to reuse again). The Rubio 2C Oil can be applied by using a cloth, or a beige pad, which we supply and ensure you work in zones of 5-10 metres squared. It is essential to thoroughly remove all excess of oil (cloth or polishing machine with white pad) within 15 minutes per zone. The surface should feel dry! Finish all zones the same way. In a well-ventilated room, the surface can be used 24 - 36 hours after the application.
Maintenance - Rubio products offer and ensure lasting protection but to achieve this, it must be maintained in the correct manner using the correct products. For general cleaning, Rubio's surface care can be used a maximum of once per week. If excessive cleaning occurs, it will thin the layer of oil on the wood. The Rubio Eco Refresh Spray is recommended to use 2-3 times a year, please note that this does not add colour back into the wood (it is not pigmented), it simply gives it a bit of a face lift!
What Customers Are Saying
"Easy to use"
"Incredible depth of colour"
"Allows personalisation"
"Saves so much time"
These are just some of the comments we have received back from our customers. Rubio does truly do exactly what it says it will do and even goes beyond people's expectations in most instances. As you can see from the pictures below, Rubio has the potential to be used in a variety of settings which makes it a product of beauty.
For further images, check out any of the N.A.A social media channels.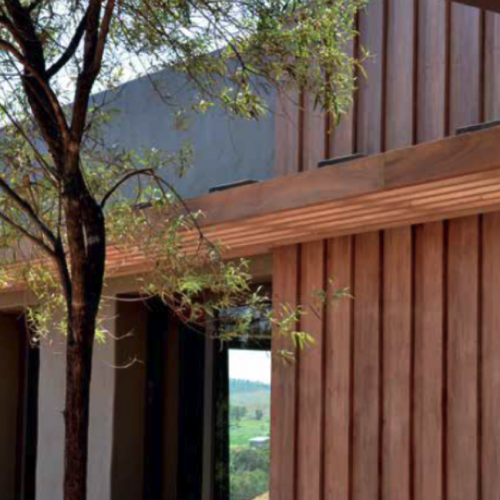 Wood Coatings
Wood Coatings and Finishes by Rubio is a world leading range of products. They offer products with 0% VOC's.