Hettich's new WingLine L lets you produce folding sliding doors with a completely new level of functionality. The revolutionary Push / Pull to move opening mechanism provides access to everything inside the cabinet with just one movement of the hand. An impressive panorama effect!
Further highlights:
optimised running performance
soft opening and closing
tool-less installation
minimal door protrusion for efficiently organising the space inside
The WingLine L competently and securely moves door wings weighing up to 25 kg and measuring up to 2,400 mm in height: a talented all rounder for the bedroom, kitchen and office.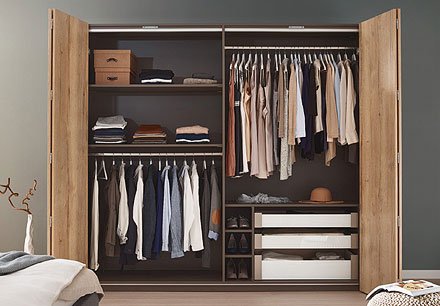 If you have any comments or thoughts you would like to share, be sure to let us know in the comments.
Call us at 01-4600064 or email us on sales@naa.ie with any questions you may have.